Positive Results in NASH Clinical Trial
Date Posted:8 March 2018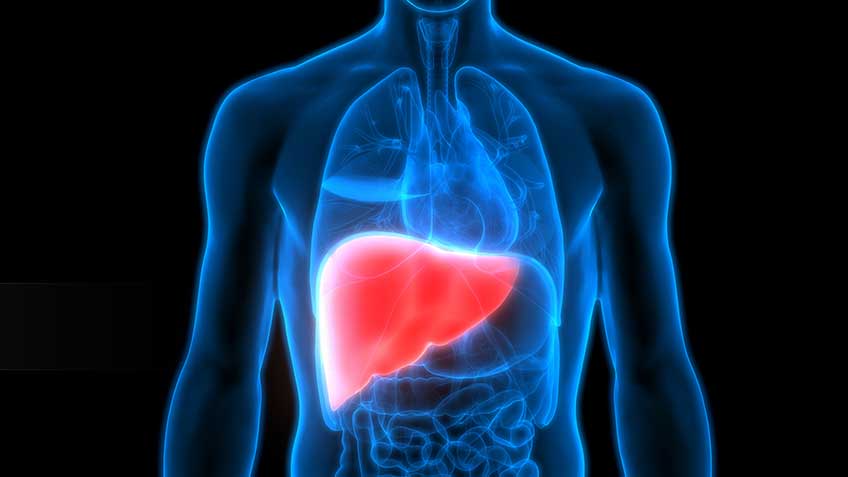 Immuron Limited is today pleased to announce the results of its IMM-124E phase II Non-Alcoholic Steatohepatitis (NASH) clinical study. The results show that Immuron's oral IMM-124E shows improvement in liver injury and significantly reduces blood levels of LPS (lipopolysaccharide), a known mediator of liver inflammation in patients with NASH. The discovery could have far-reaching opportunities for the effective treatment of a broad range of diseases relating to LPS inflammation beyond NASH.
The clinical study results show;
First-in class anti-LPS mechanism of action confirmed for IMM-124E.
Excellent safety and tolerability.
Statistically significant reduction in serum endotoxin/lipopolysaccharide (LPS) levels compared to placebo.
Statistically significant reduction in mean serum ALT in patients with elevated pre-treatment ALT.
Statistically significant reduction of additional serum NASH biomarkers associated with liver damage –AST and CK-18.
IMM-124E retained within the GI tract and not absorbed into the bloodstream, contributing to safety profile.
Anti-LPS mechanism of IMM-124E may have wider therapeutic applications beyond NASH.
About the IMM-124E Study
The IMM-124E study is a Phase II proof of concept multinational, randomized, double-blind study comparing 2 doses of IMM-124E to placebo for the treatment of NASH in adults with any stage biopsy-proven NASH. The trial enrolled 133 patients across 25 clinical sites in Australia (6), Israel (2) and the USA (17). The trial has 12 scheduled visits over a 28-week study duration, with 24 weeks of treatment and four weeks of follow-up and screened a total of 237 patients. It initially aimed to enroll 120 patients with biopsy-proven NASH, and is now fully enrolled at 133 patients, which exceeds the original 120-patient target. The patients were randomized into three arms: placebo, high dose (1200mg), and low dose (600mg). The established primary endpoints of the study were improvement of liver steatosis, as assessed by magnetic resonance imaging (MRI) comparing the mean values. The key secondary endpoints change in ALT as well as other liver enzymes and metabolic markers. IMM-124E enrolled adults with all-stage biopsy proven NASH up to 12 months of randomization under an IND approved by the FDA.
About IMM-124E
IMM-124E is an oral, three-times-daily, non-absorbable compound containing poly-clonal anti-LPS immunoglobulins proposed to interact with the gut LPS and immune system to achieve an immunomodulatory effect reducing LPS-related inflammation and inducing tolerance. Because of this unique mechanism of action, targeting multiple pathways, IMM-124E has the potential to play a differentiated role in the management of NASH and may form the cornerstone of NASH combination treatment strategies, both as a single agent and in combination with other agents. In addition to the adult NASH study, IMM-124E is also being evaluated in two NIH funded Phase II proof-of-concept studies of IMM-124E in children with Pediatric NAFLD and adults with Severe Alcoholic Hepatitis.
About Non-Alcoholic Steatohepatitis (NASH)
Nonalcoholic fatty liver disease (NAFLD) is characterized by a buildup of fat in the liver that is not attributable to heavy alcohol use, NASH is a severe type of NAFLD, which is characterized by the accumulation of fat in the liver with no other apparent causes. NASH occurs when the accumulation of liver fat is accompanied by inflammation and cellular damage. The inflammation can lead to fibrosis (scarring) of the liver and eventually progress to cirrhosis, portal hypertension, liver cancer, and eventual liver failure, requiring the patient to have a liver transplant. NAFLD is one of the most common causes of liver disease in the U.S., with the majority of patients having fatty liver. It is estimated that between 30-40% of adults in the U.S. have NAFLD. Although the epidemiology of NAFLD is not fully understood, the condition is associated with certain conditions, including obesity and conditions (e.g., type 2 diabetes). Researchers have found NAFLD in 40-80% of people with type 2 diabetes and in 30-90% of people who are obese. Over 90% of severely obese people undergoing bariatric surgery had NAFLD in epidemiological studies. NAFLD is not age-specific and has been shown to affect 10% of children ages 2-19, although the risk of developing NAFLD increases with age. NASH is an emerging health crisis impacting 3% to 5% of the U.S. population and 2% to 4% globally, and is the fastest growing cause of liver cancer and liver transplant in the U.S. The increasing prevalence of NASH is attributed to the growing obesity epidemic and the disease is often diagnosed in patients who have diabetes, high cholesterol or high triglycerides. There is currently no approved treatment for NASH. NASH is projected to reach over $25B annually by 2026 with a compound annual growth rate (CAGR) averaging 45% in the 2018-2026 period. Research analysts believe that peak sales for IMM-124E could exceed $1.8B in the U.S. alone.

---
Leave a comment