Dr Gary Jacob
Author: Chief Executive Officer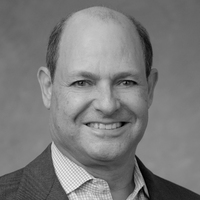 Dr. Gary S. Jacob, Ph.D., has been Chief Executive Officer of Immuron Limited since November 16, 2018 and joined the Immuron Board of Directors on April 2019. Dr. Jacob has over 30 years of experience in the pharmaceutical and biotechnology industries across multiple disciplines including research and development, operations, business development and capital financing.
He is the co-founder and founding CEO of Synergy Pharmaceuticals which went public in 2008, and is the co-inventor of TRULANCE® (plecanatide), an FDA approved drug which was approved in January 2017 to treat chronic GI disorders. From the founding of Synergy in 2008 as a public company until the FDA approval of TRULANCE® in 2017, Dr. Jacob raised over $500 million USD of capital in the public markets.
Dr. Jacob holds a Ph.D. in Biochemistry from the University of Wisconsin-Madison and a BS in Chemistry from the University of Missouri-Columbia.