Jerry Kanellos
Author: Chief Operating Officer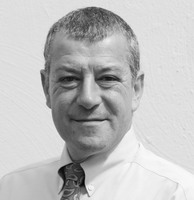 Dr Jerry Kanellos has over twenty years' experience in the pharmaceutical and biotechnology industry, and has held leadership roles in business development, project management, intellectual property portfolio management, research and development and senior management, and holds a PhD in medicine from the University of Melbourne.
Dr Kanellos has worked as a consultant to the biotechnology industry and has provided development and commercialisation strategies for various bodies including academic institutes, private and publicly listed companies, and government departments. He has also been involved in the establishment and management of several startup biotechnology companies.
During his ten years tenure in research and development at CSL Limited, Dr Kanellos gained considerable experience in the drug development process, formulation development through to pharmaceutical scale up and cGMP manufacture successfully leading the Chemistry Manufacturing and Controls (CMC) programs for the approval, manufacture and launch of several products.